Social Setup – You Presence Socially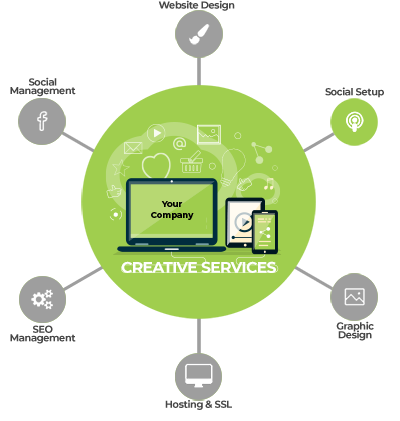 Overview
Most of today's internet users are on at least one social media site.  If you're not meeting them there, are you maximizing your online presence?
The World has Moved Online
Not long ago, the best way to get in front of your customers was through TV, radio, and print ads.  There was barely an internet, and those medias were where people spent their time.  Today people are online.  In order to reach the maximum number of people, and to have the maximum impact with your online presence you meet people where they are.
Meet Your Prospects Where They Are
Nearly everyone is on social media; estimates range between 65% and 90% of the population depending on age.  With the average person spending a couple hours on social media every day, you are bound to get in front of your target market at some point!
When you use social media appropriately, you spark an interest in your brand.  When that interest has been sparked, and people are drawn to follow you, they keep you at the top of their mind.  Then, when the need arises for your services, you are the first ones that they think of.  Ultimately, you win their business because of the relationship you built.
Don't Waste Hours on Campaigns that Don't Work
The downside is that social media takes time to do.  And if you are doing it right, putting in the hours needed to ensure everything functions properly, it can eat up a significant portion of your day.
Since you have a business to run, you have to minimize the amount of time you spend on your social media marketing, and you have to maximize the amount of time you spend helping clients and customers.  Often the result is that social media is like a ghost town; visitors wonder if you're still in business.
Let the Professionals Handle Your Social Marketing
Take the guess work out of your social media.  Actually, take all the work out of it completely.  When you have SAM manage your social marketing campaigns, you don't have to worry about anything.
Are you ready to free up hours of your day, and have your social media accounts vibrant and in front of your target market?  Then we should talk.