SEO Management – Getting Found Isn't As Easy As It Sounds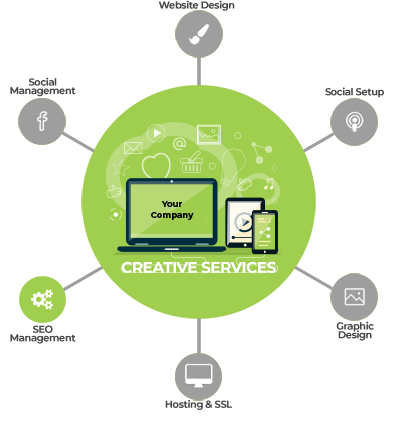 Overview
Ranking highly on Google takes ongoing work.  There are a number of factors to take into consideration, and not keeping up on them can mean you start to drop down the ranks.
Optimized Sites Rank Higher
Having a website is important, but you still have to make sure that people are able to find your site.  Instead of using the phonebook, many clients today turn to search engines to look for companies they intend to use.  A website that is search engine optimized shows up higher in the results, and is more likely to be selected.
Simply having a website isn't enough.  You have to make sure that your site is designed properly, tagged appropriately, worded correctly, and linked sufficiently.  Search Engine Optimization (SEO) takes on a variety of different aspects in order to help your site rise through the ranks, and stay at the top.
Helping your Site Rank near the Top
After you have your website built, Google (and other search engines) will pick up on it with one of their many scans of the internet.  These companies have "bots" that constantly scan through every aspect of the web ranking the information.
With a well developed site, that has been search engine optimized, the search engines will see that you are sophisticated, you have the content in the right places, and everything is tagged (behind the scenes; mostly invisible to the end user) appropriately.  These bots will rank your site according to common themes so that when someone searches for information yours pops up as a likely match.
Ranking Well Doesn't Happen Automatically
The problem that many people run into, however, is that they feel SEO is either a one-time deal, or they don't bother with it at all.  It's not enough to just have a website with some content on it, and then hope that Google ranks you highly!
When nothing is done to the site, it languishes many pages deep in the searches.  You can still be found, right?  Not easily.  Statistics show that if you're on the second page of the search results, you have less than a 5% chance of being found.  Imagine how much smaller the chance is if you're out on page 7 or even higher?
SEO Services Rank You Higher
Fortunately, there are ways to encourage search engines to rank you higher.  As the search algorithms become more sophisticated (sources say they're updated as many as 1,000 times per year; that's two to three times every single day!) it's important to have a site that's well-worded, well structured, and has plenty of backlinks.
With Social Agent Marketing, you get a site that meets all of those requirements.  Setting it up the right way means it's faster and easier to move it up through the ranks toward that coveted number one spot!