Hosting & SSL – The Where and How That Matter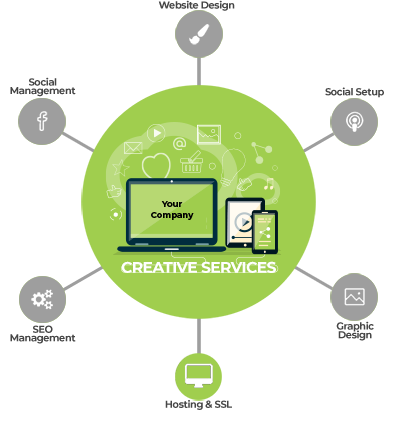 Overview
Having a beautiful website is one thing, but it has to load quickly, and be secure.  Without a trusted site, prospects will be reluctant to enter their personal details.
A Strong and Secure Site for You and Clients
There are two parts to every website: the domain and the hosting.  The domain is simply the name; it's what comes after the "www."  The hosting is where all of the files and data are stored.  For instance, Google has huge warehouses with rows upon rows of computers which are solely used for storing their vast amounts of data.
SSL, which stands for Secure Sockets Layer, is what protects your website from outside attacks.  Basically, it's a body guard for the hosting every time someone accesses your site.
Both the hosting and the SSL must be working in top condition, or the end user experiences bugs, slow connections, and ultimately they navigate to a new website.
Smooth, Fast, and Secure Websites
When you set up a website, you expect it to all work flawlessly.  When you have the right hosting package it does.
As the site grows, your hosting is sufficient to handle more data that is stored on the site, and it is sufficient to handle more clients and visitors.  That's the goal after all, to put lots of great content on the site that prospects read, and ultimately they become customers.
When you have the peace-of-mind that comes with sufficient hosting, as well as knowing your site is completely secure from anyone with malicious intent, you can focus your energy on providing exemplary customer service to your clients.
Avoiding Being Flagged as MaliciousToo often web hosting companies don't fully explain why you need excellent hosting and an SSL certificate.  Instead, they just offer tiers, and most of the time people pick the cheapest one.  It makes sense, no sense in overspending on hosting.
For a while the site works fine.  But as it grows, it slows down.  Then it gets traffic from unwanted corners of the internet.  With cut-rate hosting, your site could end up "infected" and flagged as malicious or spam.  Ultimately, Google could delist your site because it can no longer be trusted.
Our Websites Maintain Security
Here at Social Agent Marketing our goal is to make you look good.  With a custom website that is designed to perfection, hosted on secure servers, and SSL service to ensure nothing comes through that shouldn't, you get the comfort of knowing everything is running smoothly.
In the end, our hosting means you and your clients are secure.