Services Offered by Social Agent Marketing
Below, you'll find a break-down of the different services we offer. Each tab represents a piece of the marketing puzzle that is integral to a successful brand. What is it you're seeking help with today?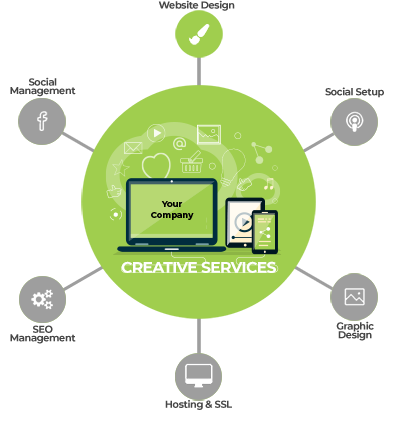 Overview
Having a website is necessary in today's competitive world.  But that site has to capture interest, be pleasing to the eye, and represent your brand.
Stand Out From the Crowd
It has been said that a company without a website won't last long.  Now, when everyone including the kid with the lemonade stand down the street has a site, you have to do more.  You have to have a website that rises above the others so that you're not lost in the shuffle.
You need a website that is clean, easy to read, and most importantly turns visitors into customers.
What Should a Great Website Include?
You know a bad website when you see one.  Overloaded with information, slow to load, big blocks of text that are hard to break apart.  It's like reading a text book!  But what will your new website include?
When a potential client lands on your page, you have a matter of a few seconds to get them to stay.  A clean and easy to read site hooks your clients and draws them in deeper.
Once you have broken past that initial apprehension, you can show off a little bit.
SAM Websites Are Top-of-the-Line
From high quality photography, to HD video, to compelling copy, a website from Social Agent Marketing is exactly what your business needs.  In today's digital world, you need something that is going to be:
Fast! Optimum loading speeds built into every site.
Google can find your site and bring clients to you.
We code; we don't drag and drop.
Whether viewed on a phone a desktop, or somewhere in between it looks great.
Custom written for you, not stock used for many.
Google makes as many as 1000 algorithm changes per year.
Form submission capabilities and many more options available.
Turn more visitors into customers or clients.
What's the Other Option?
There are ways that you can create your own website.  In the end, you spend hours working on a site that works, but it's not quite what you want.  Then, as technology and algorithms change, it quickly becomes outdated and you have to build it all again.
You spend all of your time designing and building a website, with no time left to run your business.
Grow Your Business with Social Agent Marketing
You chose your profession, honed your skills, and you are great at what you do.  Don't sacrifice that to learn how to build a website.
SAM websites use a sophisticated central platform to curate and distribute rich content automatically to your social sites resulting in lead generation.  Leads, after all, are what drive your business.
Let us create a site that shows off who you are, and brings clients right to you.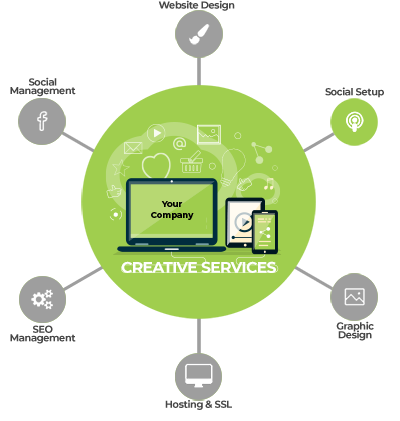 Overview
Most of today's internet users are on at least one social media site.  If you're not meeting them there, are you maximizing your online presence?
The World has Moved Online
Not long ago, the best way to get in front of your customers was through TV, radio, and print ads.  There was barely an internet, and those medias were where people spent their time.  Today people are online.  In order to reach the maximum number of people, and to have the maximum impact with your online presence you meet people where they are.
Meet Your Prospects Where They Are
Nearly everyone is on social media; estimates range between 65% and 90% of the population depending on age.  With the average person spending a couple hours on social media every day, you are bound to get in front of your target market at some point!
When you use social media appropriately, you spark an interest in your brand.  When that interest has been sparked, and people are drawn to follow you, they keep you at the top of their mind.  Then, when the need arises for your services, you are the first ones that they think of.  Ultimately, you win their business because of the relationship you built.
Don't Waste Hours on Campaigns that Don't Work
The downside is that social media takes time to do.  And if you are doing it right, putting in the hours needed to ensure everything functions properly, it can eat up a significant portion of your day.
Since you have a business to run, you have to minimize the amount of time you spend on your social media marketing, and you have to maximize the amount of time you spend helping clients and customers.  Often the result is that social media is like a ghost town; visitors wonder if you're still in business.
Let the Professionals Handle Your Social Marketing
Take the guess work out of your social media.  Actually, take all the work out of it completely.  When you have SAM manage your social marketing campaigns, you don't have to worry about anything.
Are you ready to free up hours of your day, and have your social media accounts vibrant and in front of your target market?  Then we should talk.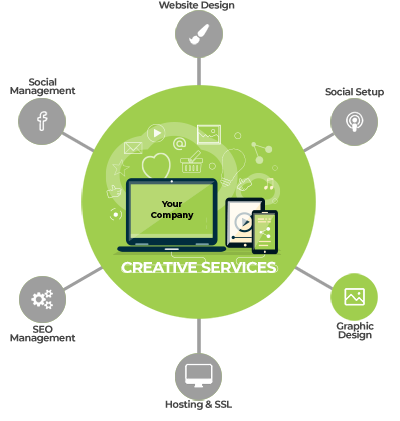 Overview
Custom graphic design is what separates you from the other companies that simply pull stock photos and graphics.  Without it, you can't stand out from the rest.
Make Your Site Stand Out
If you don't have an artistic eye, graphic design is frustrating.  It takes hours to make something that looks halfway decent, and even then it's not nearly as good as something that a professional can create.  When you do enlist the help of a professional, they know the shortcuts through the editing software, have sources of images, and ultimately can create what you need in a fraction the amount of time.
Having a graphic designer on staff is great if you have the volume necessary.  Most small businesses don't have the volume that would require an employee.  Instead, that's where we come in.
Creating High Quality Visual Elements
What if you could think of a graphic or picture, and make it appear?  How much better would your website and social media presence be?  High quality graphics, expertly touched up pictures, and eye catching illustrations to draw in readers, prospects, and clients all without tedious hours at the computer.
Unfortunately, the software to convert thoughts into images doesn't exist yet.  The next best thing is having a graphic designer that will be able to create those visual elements for you, your business, and your website.  Visual elements that you haven't even thought of yet can come to life.
Avoiding the Graphic Design Mishaps
When you can't afford to have a graphic designer on staff, one of two options is pursued.  There are plenty of freelance graphic designers out there.  Many are great, but some haven't honed their craft.  When they don't know you, understand your industry, or care about your brand, you get expensive work that isn't quite what you want.
The other option is to turn to a cheaper alternative from overseas.  You save money this way, but the quality of work can drop.  Unable to afford the sophisticated photo editing software you are left with a product that is just okay.
Design that Makes you Look Good
There's no need to spend the high dollar amount to have a graphic designer on staff.  Nor do you have to constantly be on the search for the right freelancer (domestic or international).  Instead, using SAM you can have access to custom graphic design work that is expertly tailored to your brand, your industry, and your clientele.
Our graphic design services make you look good.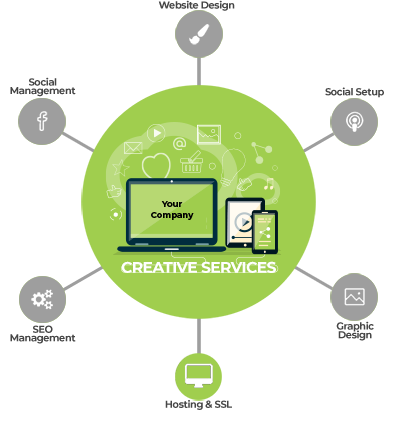 Overview
Having a beautiful website is one thing, but it has to load quickly, and be secure.  Without a trusted site, prospects will be reluctant to enter their personal details.
A Strong and Secure Site for You and Clients
There are two parts to every website: the domain and the hosting.  The domain is simply the name; it's what comes after the "www."  The hosting is where all of the files and data are stored.  For instance, Google has huge warehouses with rows upon rows of computers which are solely used for storing their vast amounts of data.
SSL, which stands for Secure Sockets Layer, is what protects your website from outside attacks.  Basically, it's a body guard for the hosting every time someone accesses your site.
Both the hosting and the SSL must be working in top condition, or the end user experiences bugs, slow connections, and ultimately they navigate to a new website.
Smooth, Fast, and Secure Websites
When you set up a website, you expect it to all work flawlessly.  When you have the right hosting package it does.
As the site grows, your hosting is sufficient to handle more data that is stored on the site, and it is sufficient to handle more clients and visitors.  That's the goal after all, to put lots of great content on the site that prospects read, and ultimately they become customers.
When you have the peace-of-mind that comes with sufficient hosting, as well as knowing your site is completely secure from anyone with malicious intent, you can focus your energy on providing exemplary customer service to your clients.
Avoiding Being Flagged as MaliciousToo often web hosting companies don't fully explain why you need excellent hosting and an SSL certificate.  Instead, they just offer tiers, and most of the time people pick the cheapest one.  It makes sense, no sense in overspending on hosting.
For a while the site works fine.  But as it grows, it slows down.  Then it gets traffic from unwanted corners of the internet.  With cut-rate hosting, your site could end up "infected" and flagged as malicious or spam.  Ultimately, Google could delist your site because it can no longer be trusted.
Our Websites Maintain Security
Here at Social Agent Marketing our goal is to make you look good.  With a custom website that is designed to perfection, hosted on secure servers, and SSL service to ensure nothing comes through that shouldn't, you get the comfort of knowing everything is running smoothly.
In the end, our hosting means you and your clients are secure.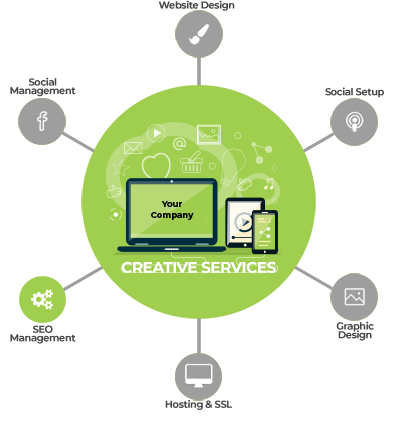 Overview
Ranking highly on Google takes ongoing work.  There are a number of factors to take into consideration, and not keeping up on them can mean you start to drop down the ranks.
Optimized Sites Rank Higher
Having a website is important, but you still have to make sure that people are able to find your site.  Instead of using the phonebook, many clients today turn to search engines to look for companies they intend to use.  A website that is search engine optimized shows up higher in the results, and is more likely to be selected.
Simply having a website isn't enough.  You have to make sure that your site is designed properly, tagged appropriately, worded correctly, and linked sufficiently.  Search Engine Optimization (SEO) takes on a variety of different aspects in order to help your site rise through the ranks, and stay at the top.
Helping your Site Rank near the Top
After you have your website built, Google (and other search engines) will pick up on it with one of their many scans of the internet.  These companies have "bots" that constantly scan through every aspect of the web ranking the information.
With a well developed site, that has been search engine optimized, the search engines will see that you are sophisticated, you have the content in the right places, and everything is tagged (behind the scenes; mostly invisible to the end user) appropriately.  These bots will rank your site according to common themes so that when someone searches for information yours pops up as a likely match.
Ranking Well Doesn't Happen Automatically
The problem that many people run into, however, is that they feel SEO is either a one-time deal, or they don't bother with it at all.  It's not enough to just have a website with some content on it, and then hope that Google ranks you highly!
When nothing is done to the site, it languishes many pages deep in the searches.  You can still be found, right?  Not easily.  Statistics show that if you're on the second page of the search results, you have less than a 5% chance of being found.  Imagine how much smaller the chance is if you're out on page 7 or even higher?
SEO Services Rank You Higher
Fortunately, there are ways to encourage search engines to rank you higher.  As the search algorithms become more sophisticated (sources say they're updated as many as 1,000 times per year; that's two to three times every single day!) it's important to have a site that's well-worded, well structured, and has plenty of backlinks.
With Social Agent Marketing, you get a site that meets all of those requirements.  Setting it up the right way means it's faster and easier to move it up through the ranks toward that coveted number one spot!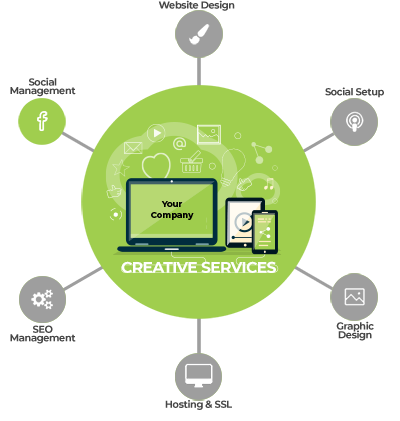 Overview
Most of today's internet users are on at least one social media site.  If you're not meeting them there, are you maximizing your online presence?
Digital Sponsored Marketing
Internet users spend a lot of time on sites that are outside of social media as well.  Getting your brand in front of them keeps you top-of-mind growing the number of leads you receive.
You have to be on social media, but you also have to be active on social media.  If questions, comments, and messages go unheeded, customers may think you're no longer in business.
Engaging with Prospects on Social Media
Social Media is where most people spend their time online.  It ranges from viewing user uploaded videos on YouTube, to posting pictures on Instagram, or viewing status updates on Facebook.  As more people get involved with being these, more time will be spent there.  It's precisely why you have to be where the prospects are, so that when they need your services you get the call.
Social media can be hard to use.  No, it's not because uploading a picture, tagging people, and inserting hashtags is tough; it's because it takes a lot of time.  Time that you probably don't want to worry about when you're running a business that is thriving.
Social Interaction with Clients
Think about the popular Facebook pages that you see regularly when you scroll through your newsfeed.  They are updated with high quality content, they are actively engaged with followers, and they don't let messages or questions go unanswered for more than a short period of time.
Imagine how well received you would be if you had the time to manage your social media pages like that?  Users on those platforms would know who you are, what your business was, and they would be comfortable asking questions because you are seen as the expert in the industry.
Maintaining Trust with Clients
The problem lies in having time to do all of that.  Unless you have a social media staff person, you aren't able to constantly be updating.  You don't have time to respond to questions and comments.  And too often social pages go without an update for days.  Then weeks.  Then months.
When your social media pages aren't updated regularly, and when people aren't responded to in a timely manner, the trust breaks down.  Prospects buy from people they like and trust; when the trust leaves, so does the prospect.
SAM Creates a Vibrant Social Presence
You're a busy professional that doesn't need to spend time managing social media sites.  That is precisely why we are here.  We streamline your online presence, including managing these sites for you, so that you can focus on what you do best.
Ready to have a vibrant social presence?  Then Social Agent Marketing is for you.
Social Agent Marketing's
Pricing Solutions

For Your Business
Starter
Lead Location Landing Page
Local SEO 1 Location 25 SM
Web 2.0 Social Syndication
Syndicate Blog Posts to Social Accounts
Monitored Review Campaigns
Press Release Every 6 Months
$195 Setup Fee

12 Month Agreement

Professional Monthly Reporting
Intermediate
Lead Location Landing Page
City-Wide SEO 4 Locations 100 SM
Web 2.0 Social Syndication
Syndicate Blog Posts to Social Accounts
Monitored Review Campaigns
Quarterly Press Release
$295 Setup Fee

12 Month Agreement

Professional Monthly Reporting
Advanced
Lead Location Landing Page
Regional SEO 20 Locations 500 SM
Web 2.0 Social Syndication
Syndicate Blog Posts to Social Accounts
Monitored Review Campaigns
Monthly Press Release
$395 Setup Fee

12 Month Agreement

Professional Monthly Reporting
*There is a $195 start-up fee with each solution. Depending on desired functionality, there may be an additional up-front charge.